It Works Black Friday Sale 2017
Limited Time only Pre-Black Friday Sale It Works Black Friday Sale 2017!!
Save Money when you join as a Loyal Customer!
It Works Major Announcement!
Limited Time only It Works Black Friday 2017 Sale!!
Hurry It's ON! NOW until November 20th at 11:59pm CT
ALL SKIN CARE ITEMS AN ESSENTIAL OILS ARE 50% off!
This is the first time ever in It Works! history that these are all items are on sale at the same time!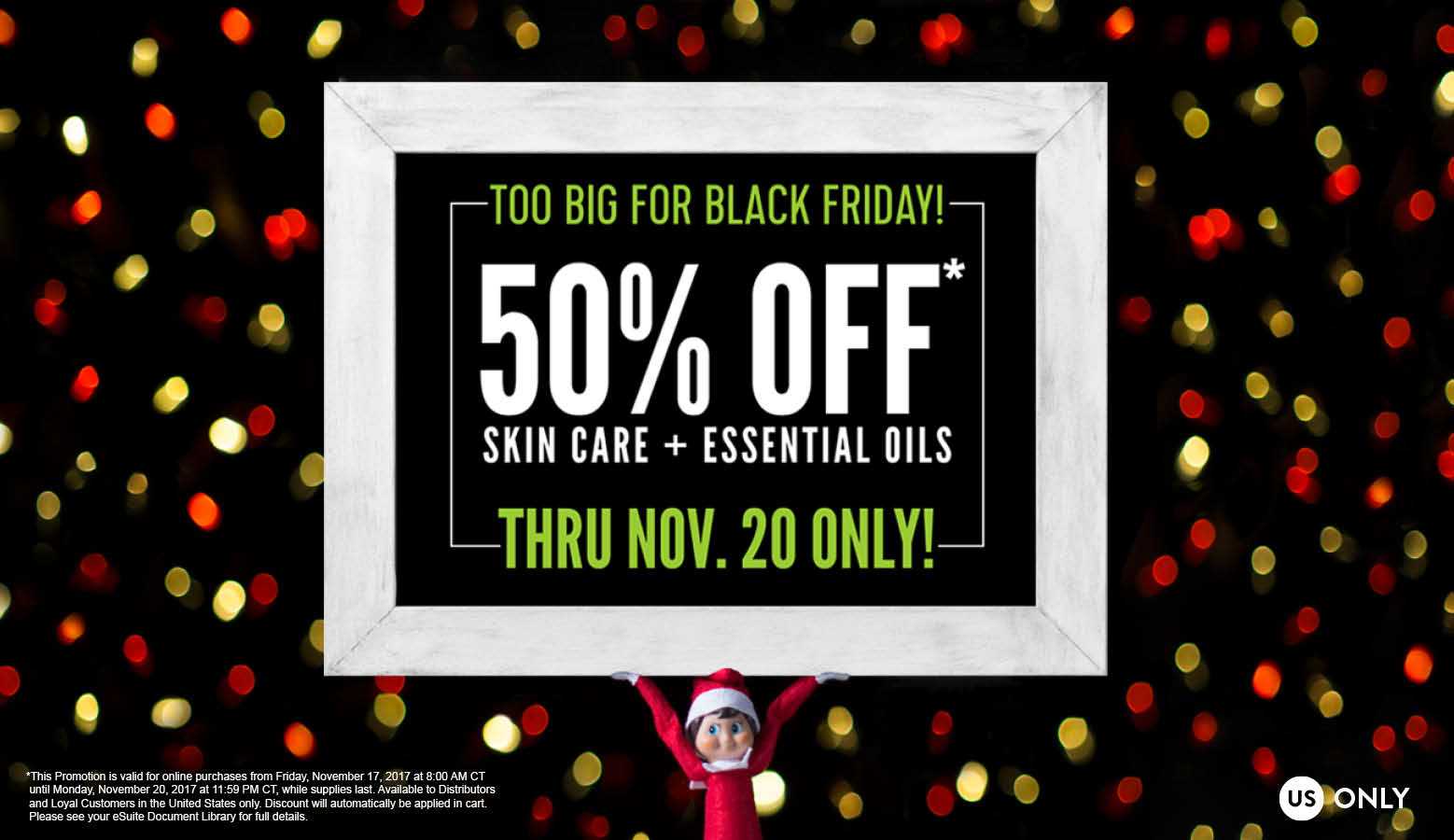 The 50% price will show on the final order review when you check out
How to Get the It Works Black Friday Sale 2017 50% off offer and become a Loyal Customer?
It is simple! You choose one item to try a month for 3 months to try out - so to get the It Works Black Friday Sale 2017 simply add the half price item to your cart. You are not required to order the same product and there are no minimum dollar amounts. For example…you could stick with the wraps (ultimate body applicator) for all 3 months or you could change your order to any one of our other great products! (you would only get the half price on your 1st order) It works Body Wrap BOGO Sale
Once you complete your 3 months you are a loyal customer for life, order any product, any time you want at the discount price with no further commitments! BUT WAIT - order monthly and get FREE shipping starting your 4th month + $50 product credit after 6 months and $150 after 12 months of shipments!!!
All you have to do is after you add your items to your cart just click on the green auto ship button during checkout and your set up to be a Loyal Customer.
It Works Black Friday Sale 2017 half price skin care and essential oils offer